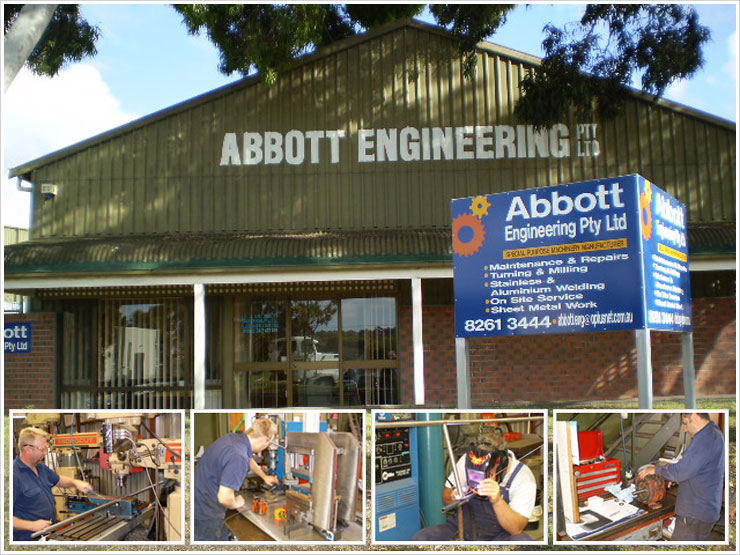 Abbott Engineering is a family owned business established in 1984 by its current owners. The company is located at Holden Hill, South Australia and for over 26 years has been providing quality service along with a wide range of mechanical engineering solutions to clients.
Abbott Engineering specialize in servicing, repairing and building machinery for a broad range industries, such as the food, including confectionery, packaging, processing, production line equipment, toolmaking services, onsite services, maintenance along with general engineering and machining work.
All of this means we can build from scratch, re-condition or modify existing equipment or machinery to your exact requirements. So if you have a manufacturing job no matter how small or large we are confident you will be pleased with our services and solutions we offer.
Abbott Engineering pride themselves in working closely with our clients to achieve the needed results our clients have come to expect.
Abbott Engineering's reputation as being a 'can do' company is reflected in our testimonials amongst our clients past and present.